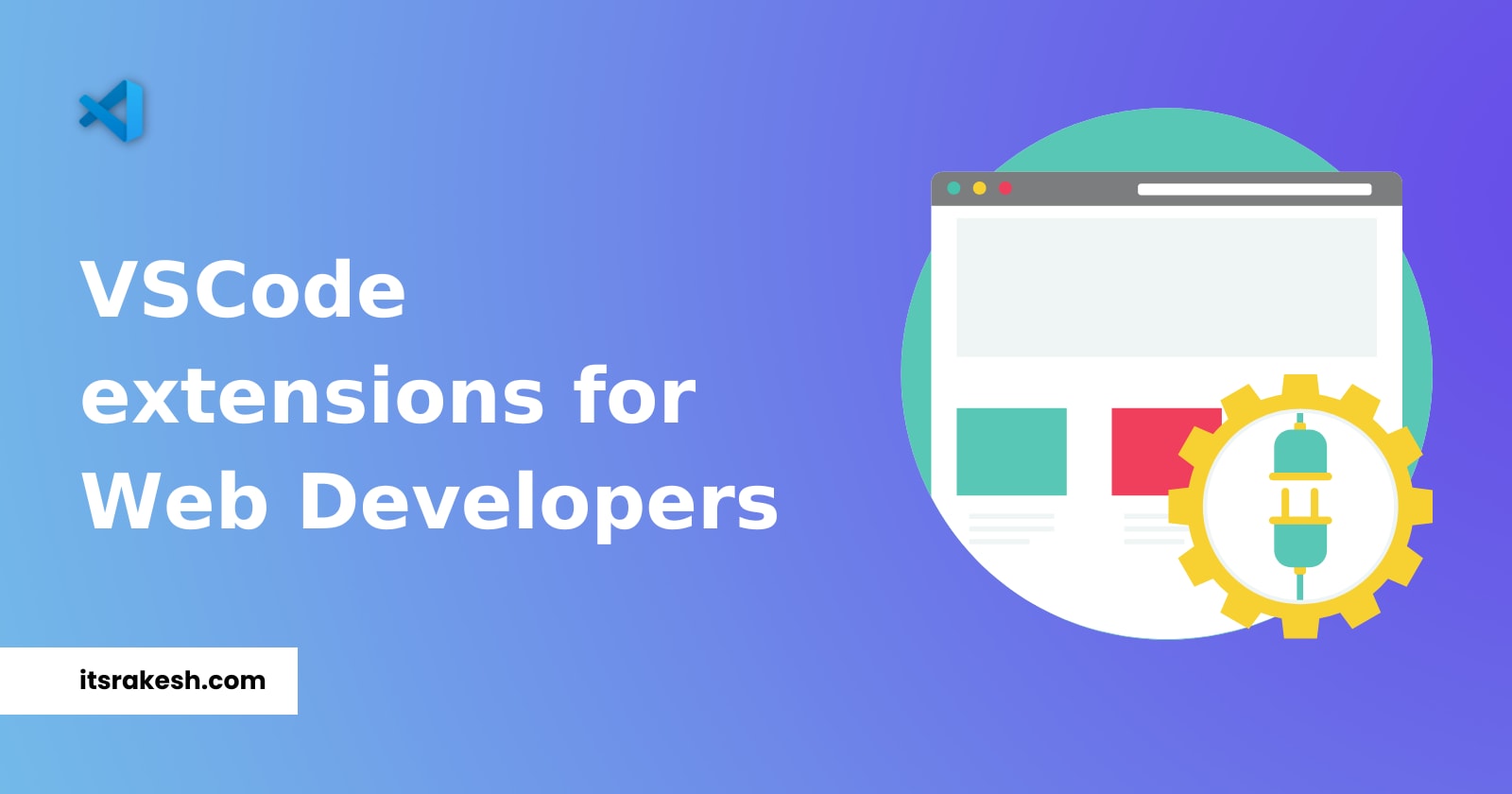 ---
VSCode extensions every web developer should know in 2022
The community is one of the reasons why Visual Studio Code is the most popular code editor. Any product can become successful if it has a strong community behind it. The VSCode community has created numerous extensions to make development easier and to boost developer productivity. In this article, I'll share a few extensions that I've found helpful for web developers.
Let's get started
If you're building a Progressive Web App (PWA), PWA studio will come in handy.
Start building your PWA from scratch with their starter template.
Convert the existing app into a PWA.
Package your PWA for different stores like Microsoft store, Apple app store, and more.
Generate service workers and icons for different devices in order for your web app to be store-ready.
Performance is an important aspect of a web application. The use of large npm packages reduces performance. The import cost extension displays the package size for each third-party import in a file. So that you may make better decisions about using third-party packages and adjust the way you import from third-party packages.
Do you hate documenting your code? No problem! Mintlify Doc Writer helps you generate nice documentation with a single click.
Just highlight the code and hit CTRL + ..
npm intellisense autocompletes npm modules in import statements.
We have to use external tools like Postman to build or test REST APIs, which might be burdensome for small REST APIs or if you just want to test an endpoint quickly. As a solution, you may use the REST client vscode addon to test APIs right from the code editor. Handy! Handy!!
One of the most stressful movements for a developer is writing console log messages. In log statements, we often write shit. But, this extension allows you to create meaningful log messages with a single shortcut.
Install the extension.
Select a varible.
Press CTRL + ALT + L or CTRL + OPTION + L
That's it! A logging statement will be added to the next line of the selected variable.
What makes you a good developer? - Writing comments. This plugin aims to make those remarks easier to read. Your comments can be divided into TODOs, Alerts, Highlights, and Queries.
In our react applications, we frequently write boilerplate code. We also hate writing boilerplate code. This extension consists of various of react/redux/react-native/graphql code snippets that can be inserted using simple prefixes.
CSS becomes increasingly jumbled as your codebase expands. Eventually, it becomes difficult to debug CSS and see the CSS for a class or id. CSS peep comes to the rescue. Simply hold CTRL and hover over any class or id, and the extension will display CSS for that class or id.
---
What is your favorite VSCode extension? Share in the comments 👇.
---
I hope you found these extensions helpful. Subscribe to my newsletter to stay updated and never miss my upcoming articles.
---
LEAVE A COMMENT OR START A DISCUSSION
MORE ARTICLES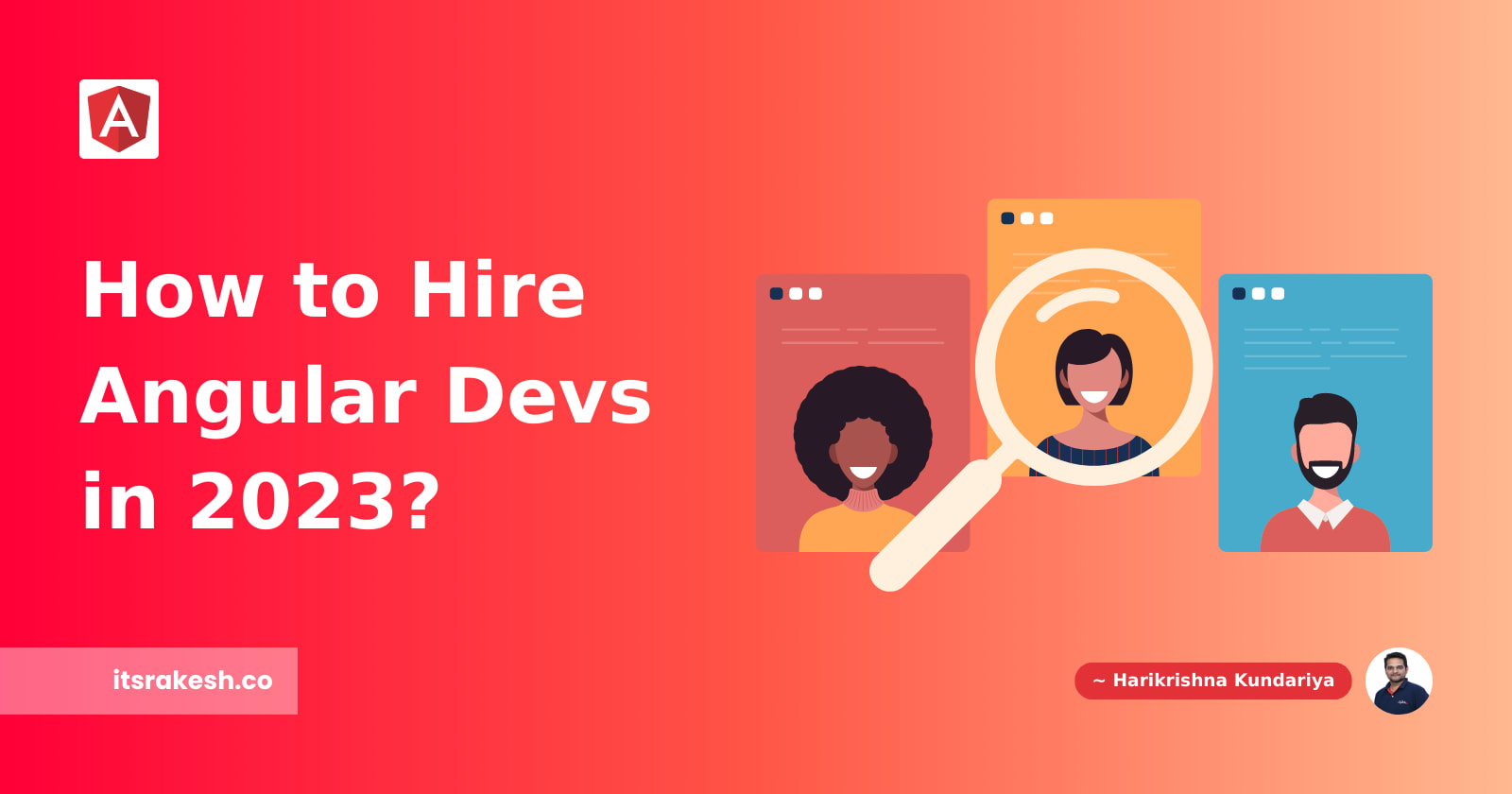 Hiring Angular Developers in 2023: Insider Tips & Strategies
Does your company struggle to create a modern, high-performance, cross-platform web app? Do you desire cost-effective development without compromising future software quality? Many web development teams utilize Angular to build complicated single-page apps. Hiring Angular programmers is difficult.
How Feature Flags Can Help You Ship Faster and Smarter?
Are you tired of long development cycles and hesitant to push new features to production? Feature flags may be the solution you're looking for. In this blog post, we'll explore how feature flags can streamline your development process, reduce the risk of errors, and give you more control over the features you release to your users. From testing new features to rolling out changes to a select group of users, feature flags can help you do it all. Keep reading to learn how you can start using feature flags in your development workflow today.