---
The flow of building a full-stack web application
When I am new to web development I often have confusion about how everything works together, how to connect all the things, how a full-stack web app is built from scratch, how to plan everything, what all the necessary stuff and so many... If you are also a new web dev or learning web, then I am sure you have also lots of confusion. So, in this blog, I try to reduce that confusion up to some point by giving you a high-level overview of building a full-stack web application.
Before we start
Before reading this blog, there are a few things to note,
This is my preferred way of doing things, you may not need to do it exactly like this.
This flow is for small or intermediate-level applications.
Let's get started
Phase 1 - Strategy
Before jumping into the project ask yourself a few questions-
Why I am doing this?
Who are my audience?
What tech stack do I need?
How much time it may take?
How much budget it may take?
Phase 2 - Design and Prototype
No one starts a project without having a proper design, even if you do you will end up creating a big mess. So get a design first. Find inspiration from websites like Dribbble, and Behance and then use tools like Figma, Adobe XD, Sketch, etc... to make a design and prototype.
Read my blog about web design principles.
https://blog.itsrakesh.co/web-design-principles-1p2k
Phase 3 - Development
Development is again divided into three sub-phases.
1. Frontend
1. Development
So you got the design, what next? Start building Frontend with any framework or library.
Widely used frontend frameworks/libraries-
Must go through this Front-End Checklist and make sure everything is ok.
2. Testing
Testing is as important as building. Use a testing library to test the frontend. Make web site responsive. Use tools like ngrok to share your localhost and get feedback.
2. Backend
1. Development
Frontend is ready! Let's start building the backend and REST API.
Widely used backend frameworks/libraries-
2. Testing
Use tools like Postman or Hoppscotch to test your API. Use jest for NodeJS, PHPUnit for PHP, and so on...
Now connect frontend and backend. Test the whole application.
This may help you-
https://blog.itsrakesh.co/different-ways-to-connect-react-frontend-and-node-backend-1pik
3. Deployment
Development done! Now containerize your application with docker, set up CI/CD pipelines, and do all the DevOps stuff. Or if your website is small and simple just directly deploy on hosting services.
Phase 4 - Execution
Now comes the final phase and most important phase.
Recommended things to do after developing your application-
That's it! This is a high-level overview of building a full-stack application.
---
⚒️Tool of the week⚒️
Squoosh is a free image size reducer tool while maintaining high quality.
---
I hope you find this useful.
---
LEAVE A COMMENT OR START A DISCUSSION
MORE ARTICLES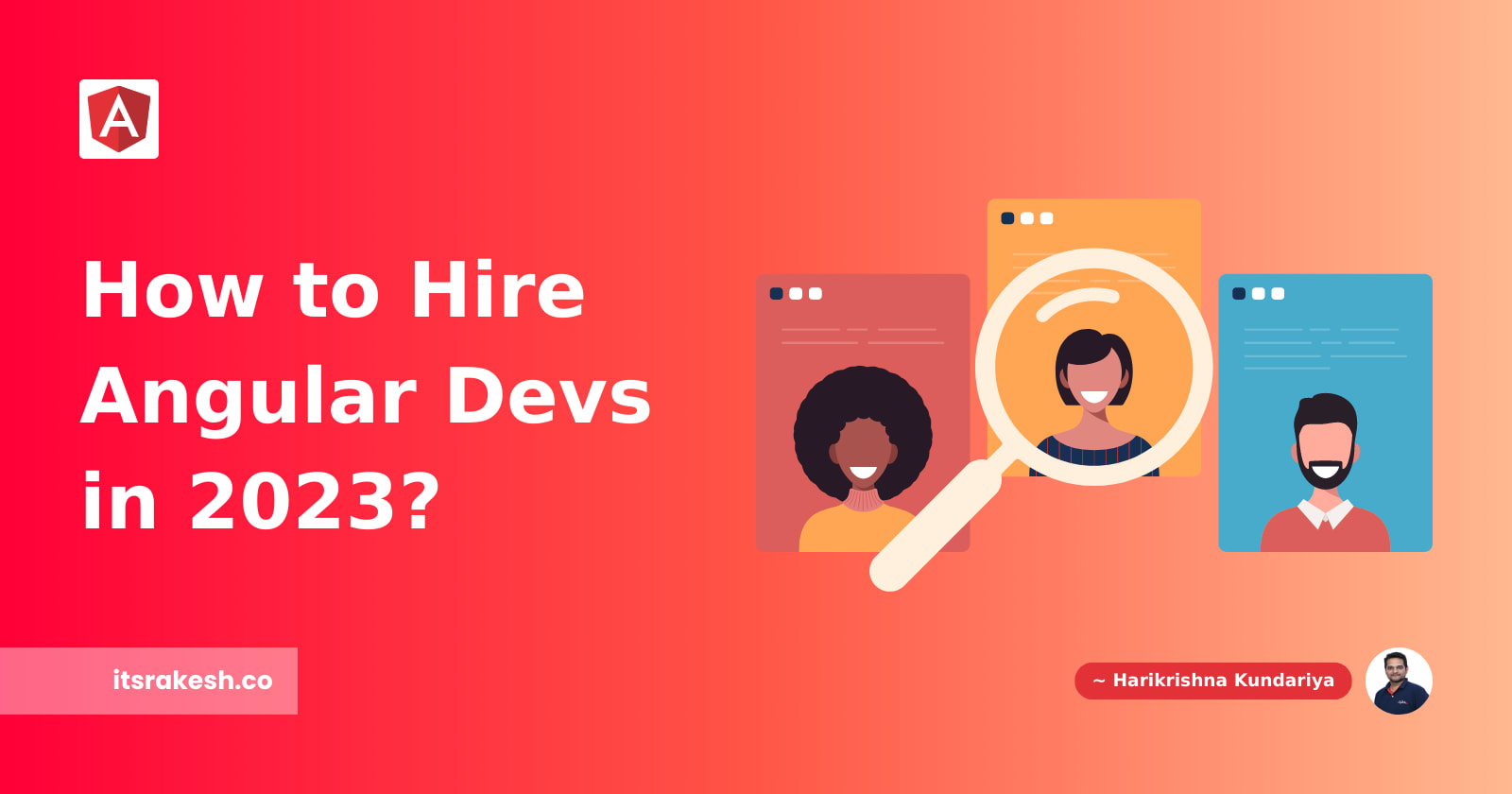 Hiring Angular Developers in 2023: Insider Tips & Strategies
Does your company struggle to create a modern, high-performance, cross-platform web app? Do you desire cost-effective development without compromising future software quality? Many web development teams utilize Angular to build complicated single-page apps. Hiring Angular programmers is difficult.
How Feature Flags Can Help You Ship Faster and Smarter?
Are you tired of long development cycles and hesitant to push new features to production? Feature flags may be the solution you're looking for. In this blog post, we'll explore how feature flags can streamline your development process, reduce the risk of errors, and give you more control over the features you release to your users. From testing new features to rolling out changes to a select group of users, feature flags can help you do it all. Keep reading to learn how you can start using feature flags in your development workflow today.