---
Join me in the #100DaysOfWeb3 challenge - Learn together
Alexander Kallaway created the #100DaysOfCode challenge to encourage people to learn to code on a regular basis. As part of the challenge, you must devote one hour per day to learning to code and share your progress on Twitter. This challenge was a huge success. More information about this challenge can be found here. It doesn't stop there; people gradually began to create their own challenges, such as #100DaysOfUIUX, #100DaysOfPython, #100DaysOfCSS, and many others. #100DaysOfWeb3 is one of those challenges.
Join me in the challenge
I'm going to approach this challenge a little differently. Rather than sharing my daily progress, I will share the topics I learn in the form of tweets or threads on a daily basis. So please follow me on Twitter - @rakesh_at_tweet. I'm publicly committing to this challenge for the next 100 days (which may or may not be consecutive) and will make sure you learn something new every day.
June 3, 2022
The Plan
If you also want to do this along with me here's my small research work.
Prerequisites
Basic Frontend knowledge - HTML, CSS, and JavaScript (React will be helpful)
REST API
| Days | Topic |
| --- | --- |
| Day 1 - 14 (2 weeks) | Blockchain basics |
| Day 15 - 34 (19 days) | Solidity |
| Day 35 - 44 (9 days) | Hardhat |
| Day 45 - 49 (4 days) | Web3.js |
| Day 50 - 54 (4 days) | IFPS / Filecoin |
| Day 55 - Day 100 | Not planned yet |
Join communities
Communities are great places to learn and build together. Some of the web3 communities I know.
---
Let's get started 💫
---
LEAVE A COMMENT OR START A DISCUSSION
MORE ARTICLES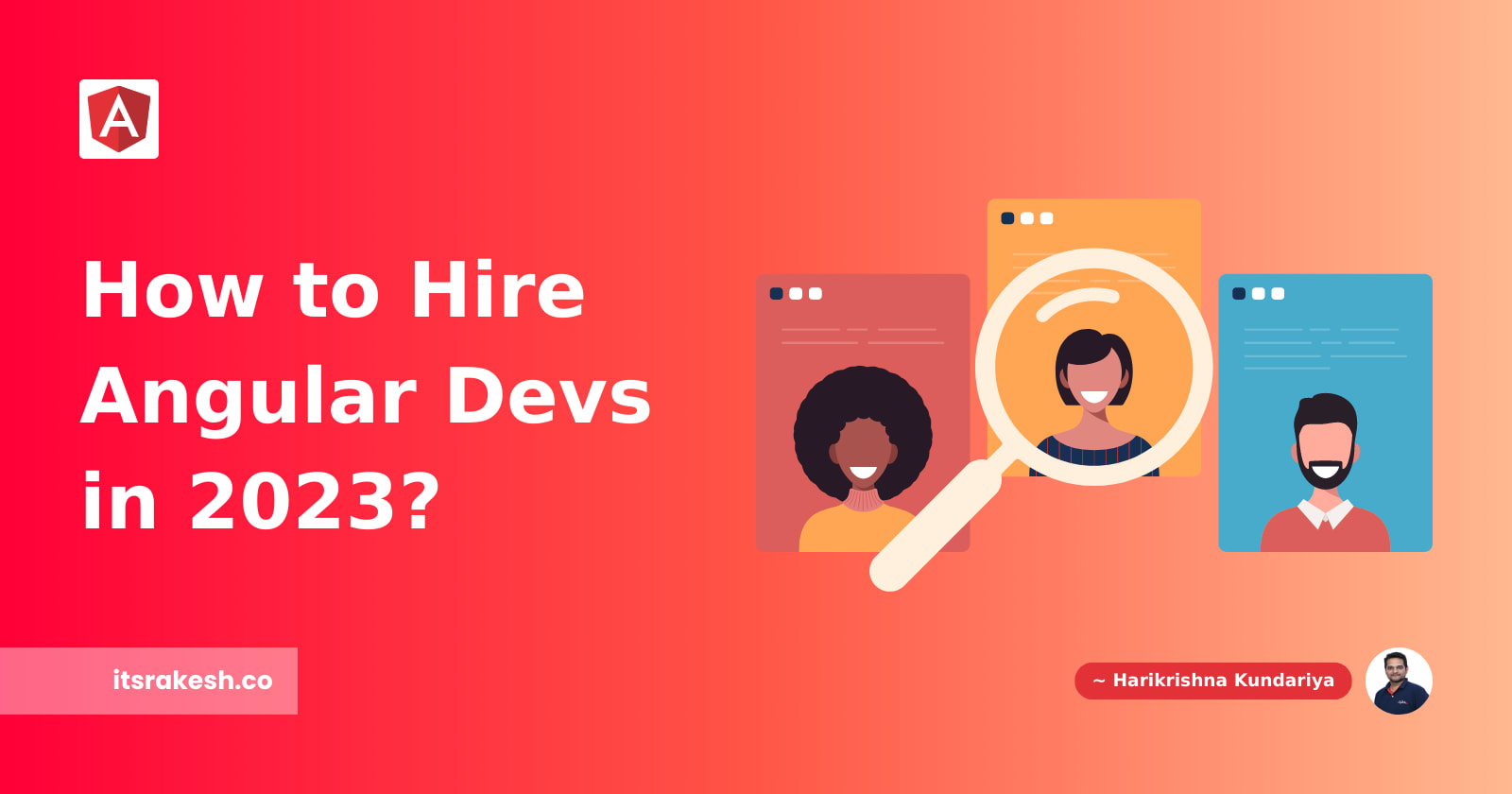 Hiring Angular Developers in 2023: Insider Tips & Strategies
Does your company struggle to create a modern, high-performance, cross-platform web app? Do you desire cost-effective development without compromising future software quality? Many web development teams utilize Angular to build complicated single-page apps. Hiring Angular programmers is difficult.
How Feature Flags Can Help You Ship Faster and Smarter?
Are you tired of long development cycles and hesitant to push new features to production? Feature flags may be the solution you're looking for. In this blog post, we'll explore how feature flags can streamline your development process, reduce the risk of errors, and give you more control over the features you release to your users. From testing new features to rolling out changes to a select group of users, feature flags can help you do it all. Keep reading to learn how you can start using feature flags in your development workflow today.