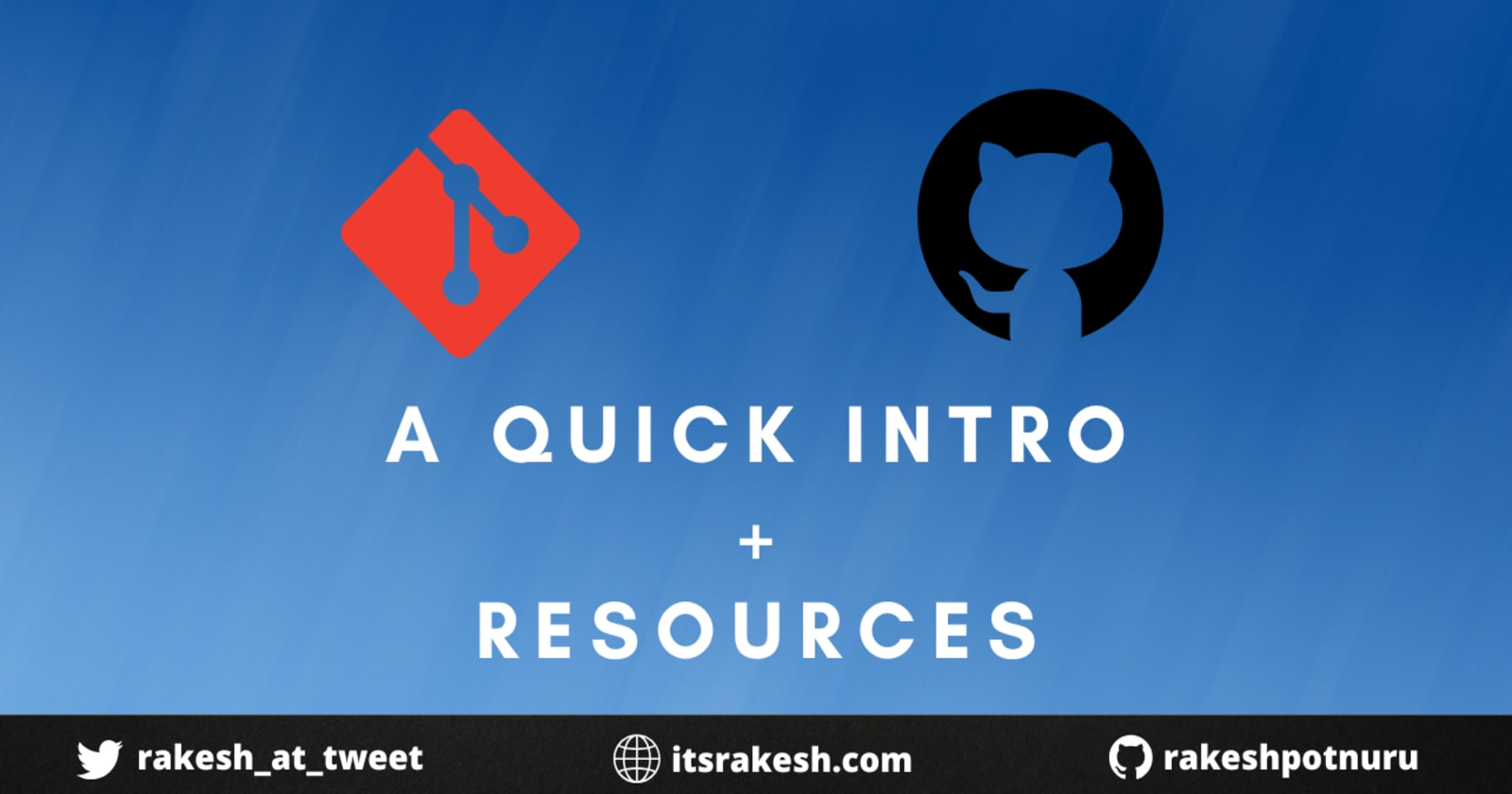 ---
Git and GitHub - Ultimate productivity tools for developers
As the title says these tools help you throughout your project development life cycle. Almost every developer on the planet at least heard about these. And if you don't know these yet 😐, you are in trouble. So, in this blog, I will introduce you to Git and will share some amazing resources to master git and GitHub.
Let's dive in
Let's Git before GitHub
What is Git?
Git is a free and open-source distributed version control system designed to handle everything from small to very large projects with speed and efficiency.
So it is a tool to control and manage your code like tracking changes, keeping the history of all changes, switching versions, and lots of things.
Some important concepts you should learn:
Making and committing changes
Staging
Stashing
Branching
Squashing
What is GitHub?
So git is a tool to manage your project. Now imagine, if you want to add invite others to collaborate on your project and build together. What will you do? Share your computer? No, you have to share your code through some medium and others will make some changes and then they share updated code with you and then you make some changes, and so on... What if there is someplace to host your code and everyone works together? Here comes GitHub into action. GitHub is a place for collaboration.
If you prefer a video tutorial:
%[https://youtu.be/apGV9Kg7ics]
https://docs.microsoft.com/en-us/learn/modules/intro-to-git
Learn with diagrams and conceptually:
https://dev.to/unseenwizzard/learn-git-concepts-not-commands-4gjc
Git branching is one of the main features of Git. Learn it interactively:
https://learngitbranching.js.org
Learn how to deploy your project with GitHub pages:
https://dev.to/itsrakesh/how-to-put-website-online-under-10-minutes-3m2g
Make an awesome GitHub profile: (Mine - here :))
GitHub profiles are now Resumes, portfolios, and everything.
https://github.com/abhisheknaiidu/awesome-github-profile-readme
Are you a student?
Get GitHub Student Developer Pack:
https://education.github.com/pack
Build your community with the help of GitHub training and resources:
https://education.github.com/experts
Apply for GitHub externship:
---
⚒️ Tool of the week ⚒️
Haikei - Generate SVG designs
---
LEAVE A COMMENT OR START A DISCUSSION
MORE ARTICLES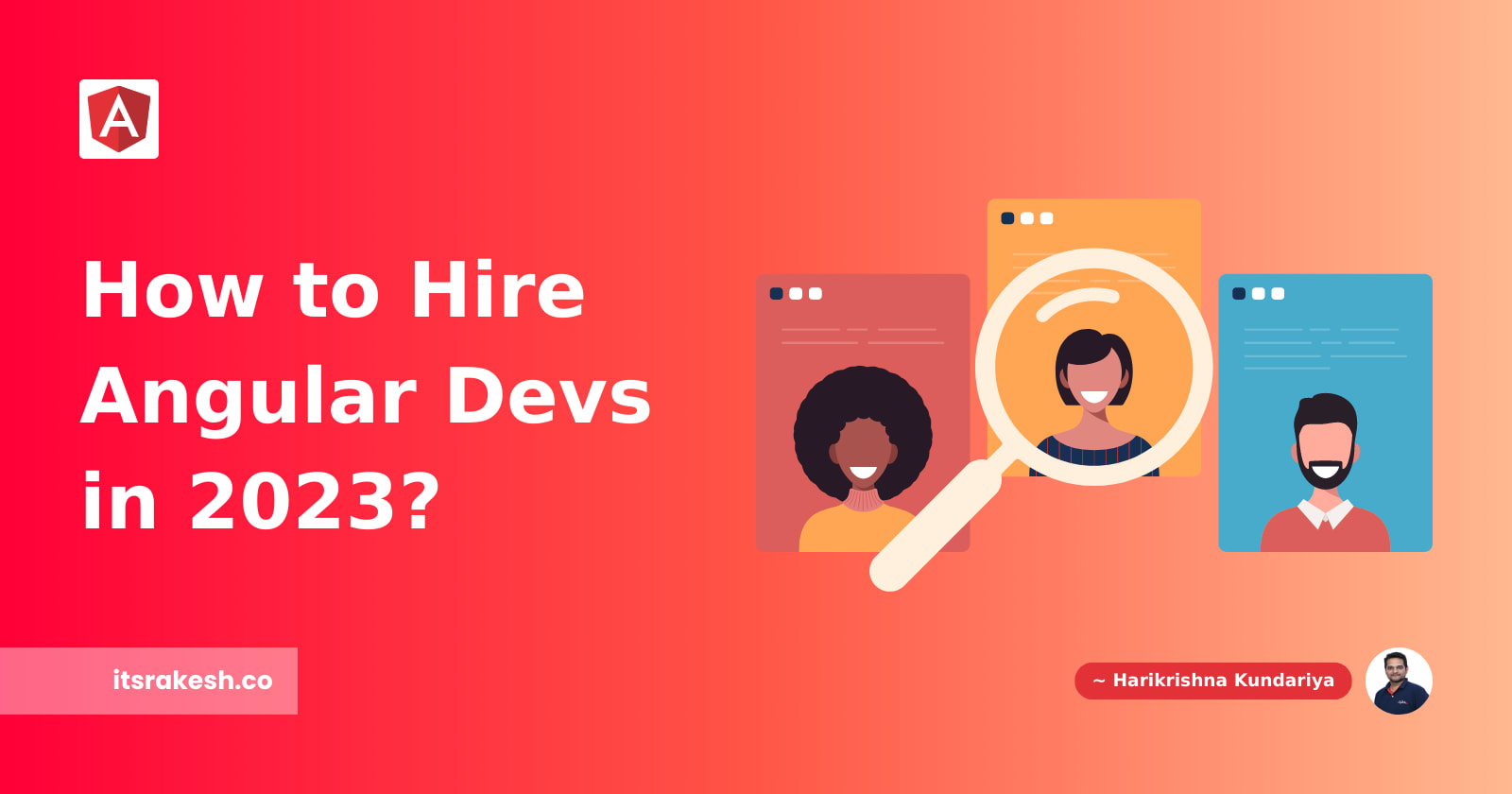 Hiring Angular Developers in 2023: Insider Tips & Strategies
Does your company struggle to create a modern, high-performance, cross-platform web app? Do you desire cost-effective development without compromising future software quality? Many web development teams utilize Angular to build complicated single-page apps. Hiring Angular programmers is difficult.
How Feature Flags Can Help You Ship Faster and Smarter?
Are you tired of long development cycles and hesitant to push new features to production? Feature flags may be the solution you're looking for. In this blog post, we'll explore how feature flags can streamline your development process, reduce the risk of errors, and give you more control over the features you release to your users. From testing new features to rolling out changes to a select group of users, feature flags can help you do it all. Keep reading to learn how you can start using feature flags in your development workflow today.