---
Auto-generate your NodeJs app + ReactJs Admin-UI 😳
Think of building a RESTApi. What do you actually do? Set up a server with Expressjs, configure a database, write models, controllers, and some crud operations, etc. Don't you think you are wasting time writing some boilerplate code? And what about Admin-UI? Is there any logic involved in building an Admin-UI? Now, what if there is a UI tool that generates a Nodejs application with a database along with all those models, CRUD operations, and a great Admin-UI?
Let's get started
And that tool is Amplication
Amplication is an open-source low-code tool. Means a completely free-to-use tool. Interestingly, amplication can be used by front-end developers also, using its UI you can just make a few clicks and boom your typescript NodeJs application along with React admin-UI is ready.
Let's see what amplication provides-
React Admin-UI generated with react-admin.
NodeJs app with Postgres database, authentication
Sync with GitHub or download code.
Sandbox environment to develop and test your app without setting it up locally.
Docker setup to deploy to the cloud.
And many more...
Let's start using amplication by creating a project
Prerequisites
Step 1 - Get Amplication
Go to amplication.com.
Signup with GitHub.
Step 2 - Create a new project
Click "+ New app".

You have three amazing options.

Generate the app schema according to your data by uploading an excel or CSV file.
Start from scratch
Start from a template

As we are learning how to use, select "Start from scratch".
Step 3 - Customize app
Go to app Dashboard,

App Settings - Change app name, description, color
DB Settings - Leave them as it is because they can be used for dev purposes only as they are exposed in the generated app.
Auth Settings - Select which authentication method you want to use.
Sync with GitHub - Turn this on if you want to automatically push code to your repo.
Step 3 - Create entities
Go to Entities.
The app automatically creates an entity called "User". You can't remove this because a user is needed to manage the app like permissions, admin-UI, etc.
Start creating your own entities by clicking "+ Add entity".
Step 4 - Test the app
Commit changes.
Now, you have two options,

Test your app in a cloud environment with a sandbox that is free and everything will be ready for you. No need to install anything or no need to configure the database.
Download the code as a zip file or clone it from the GitHub repo and set up everything locally.
Step 5 - Deploy
Sandbox is only for development purposes with limited resources, so you can't use it for production.
As amplication provides docker support you can build an image and deploy it to any cloud service.
That's it! Your NodeJs application is ready within minutes. Super simple, right?
---
⚒️ Tool of the week ⚒️
---
If you find this useful. And don't forget to give a star to this great tool - github.
---
LEAVE A COMMENT OR START A DISCUSSION
MORE ARTICLES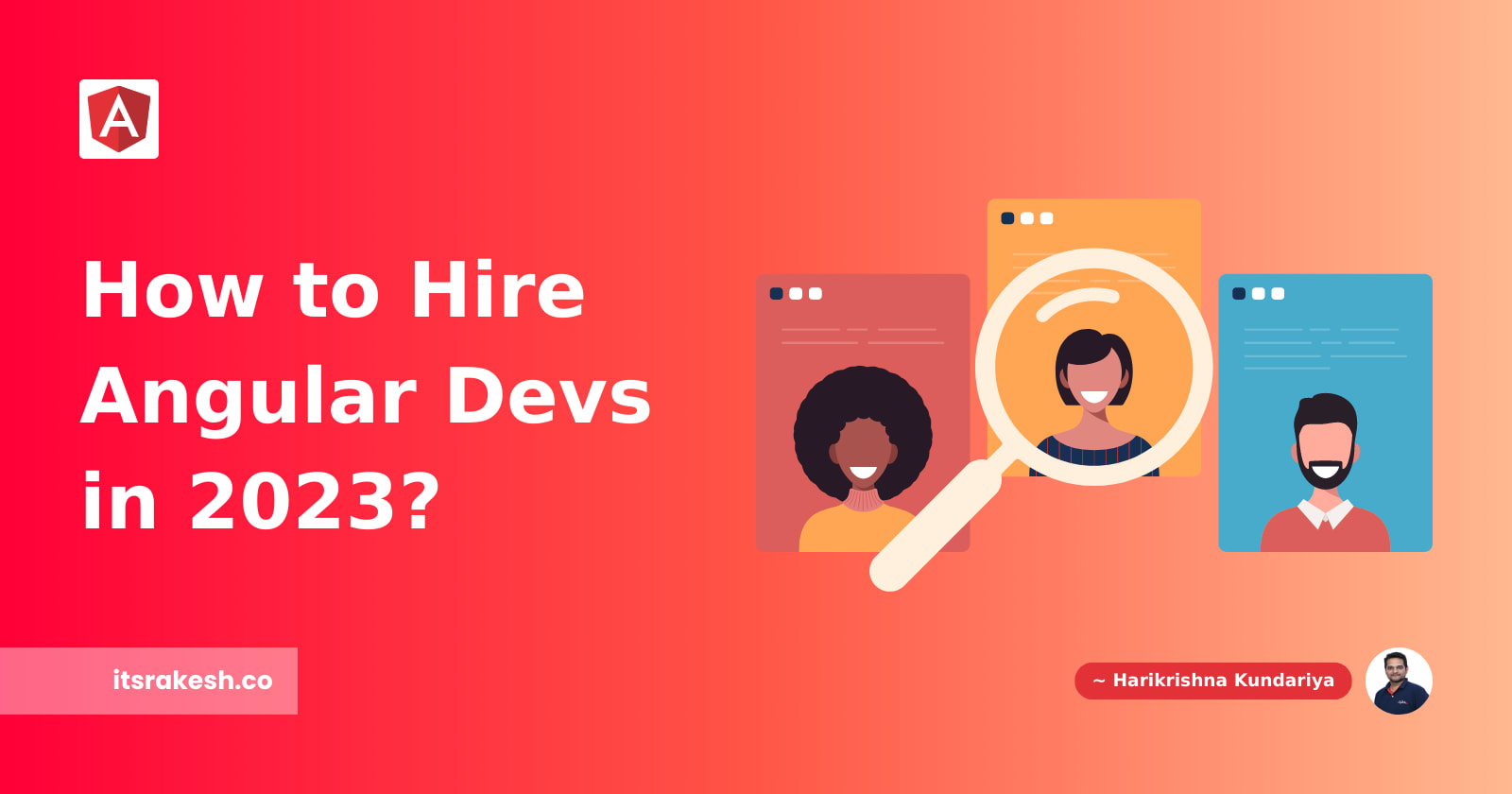 Hiring Angular Developers in 2023: Insider Tips & Strategies
Does your company struggle to create a modern, high-performance, cross-platform web app? Do you desire cost-effective development without compromising future software quality? Many web development teams utilize Angular to build complicated single-page apps. Hiring Angular programmers is difficult.
How Feature Flags Can Help You Ship Faster and Smarter?
Are you tired of long development cycles and hesitant to push new features to production? Feature flags may be the solution you're looking for. In this blog post, we'll explore how feature flags can streamline your development process, reduce the risk of errors, and give you more control over the features you release to your users. From testing new features to rolling out changes to a select group of users, feature flags can help you do it all. Keep reading to learn how you can start using feature flags in your development workflow today.